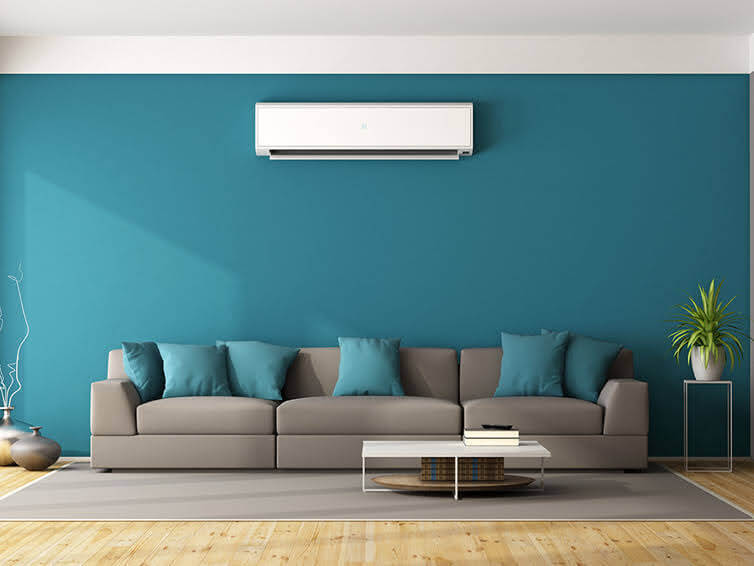 Dale Air – Melbourne's Heating Installation & Servicing Experts – 1300 301 665
If you are considering installing a heating system into your multi-storey house, you may be wondering which system would work better.
There are many versions of gas as well as electric heaters that may work well for double- and multi-storey homes, but today we will look at three specific options: ducted gas heating, ducted reverse cycle air conditioning, and split systems.
To find out which system would better suit your multi-storey home, let's compare each system:
Ducted gas heating
Ducted gas heating is one of the most common heating systems in Victoria, as it is generally considered the cheapest heaters to run. It is the perfect choice if you want to warm your entire home at one go, and it's easy to monitor the temperature with one thermostat. If you do not need to heat the entire house all the time, you can always consider zoning your system.
It is said that gas heating responds more quickly to changes and can deliver heat more quickly, making it ideal for extreme cold conditions. The air also does not dry your eyes or skin out.
While gas heating systems are cheaper to run, there are annual maintenance costs to factor in as these systems need to be maintained for safety and health reasons.
Ducted reverse cycle air conditioning
Ducted reverse cycle air conditioning is another great climate control system that can condition your entire home – both upstairs and downstairs – from one central thermostat. Besides heating, the reverse cycle system can cool as well. This means you do not need to purchase and install separate systems for summer and winter, but use this all year round, making it good value for money.
As with the ducted gas heating, you also have the choice of adding a zoning feature to the ducted reverse cycle system if you want to have the option to heat just selected areas in your home.
Split system
Split systems (or multi split if you are looking for multiple indoor units with just one outdoor unit) are great for those who only want to heat single rooms or smaller open spaces. The split system is an ideal air conditioning solution if you do not need to heat the entire house. Perhaps you only want to heat the bedrooms upstairs, or the living room downstairs. This is perfect for heating individual areas without zoning.
One of the advantages of a split system is that it can be installed one at a time, which means less cost upfront. You can always choose to add more units at a later time if you need them.
As most modern split systems come with reverse cycle technology these days, they can be used for both heating and cooling, making them useful throughout the year.
So which is better?
All three systems work fairly well for multi-storey houses, although the space and build of your home may affect the efficiency of each systems to an extent. Your choice will also depend on your personal preferences and individual requirements.
To help you make a better decision, get in touch with our team! We are more than happy to assist you and recommend the best system for your home. Call us at 1300 301 665 or email info@daleair.com.au.