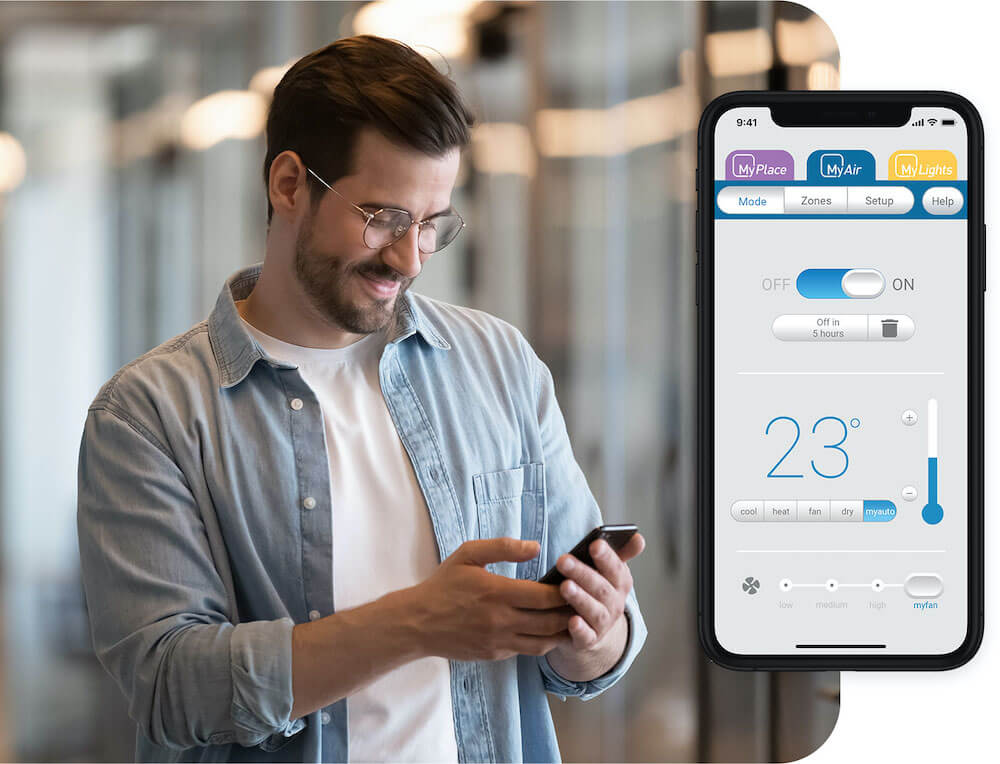 myAir Is The Ultimate Smart Air Conditioning Solution
Talk to the dale Air Sales Team about Integrating MyAir with your new ducted refrigerated Air Conditioning System
Benefits of MyAir Include –
Standard Ducted Refrigerated Systems may come with 4 or 5 zone system, however MyAir can individually zone each room (10 room limit).
You can manually increase airflow to all 10 rooms by 5% increments to counter hot and cold spots. This ability to individually control each rooms temperature ensures everyone is comfortable and better energy efficiency.
Most systems also only have 1 thermostat which is centrally located, however with MyAir you can select which room in the home is the thermostat for the entire home.

Standard 8 inch colour touchscreen tablet (optional 10 inch screen also available).

Wall mounted tablet can be used as an Android home hub.
MyAir can control multiple air conditioning units and is compatible with all major brands including Daikin, Mitsubishi Electric, Fujitsu and more. Controlling these units is simple via the 8 inch wall mounted tablet or MyAir smartphone app.
More Zones + More Airflow Control = Greater Comfort & Energy Efficiency – My Air Is In A Class Of Its Own
myAir App allows you to control your home's air conditioning from anywhere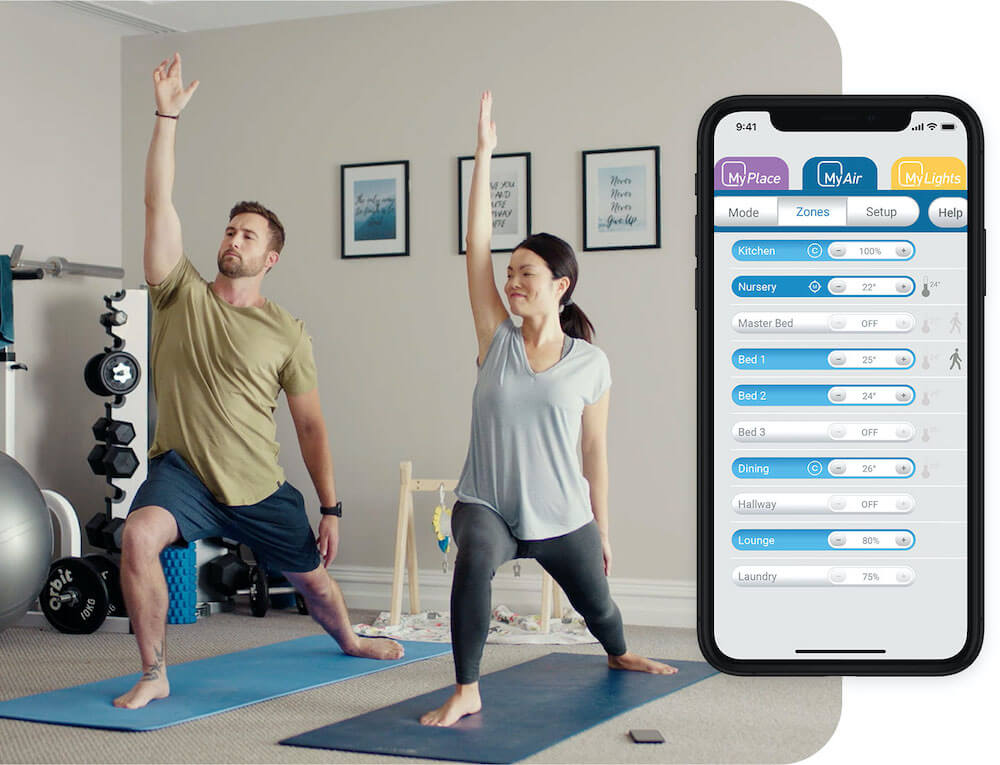 myAir comes with an 8 inch colour touchscreen Android enable tablet that can be centrally wall mounted in your home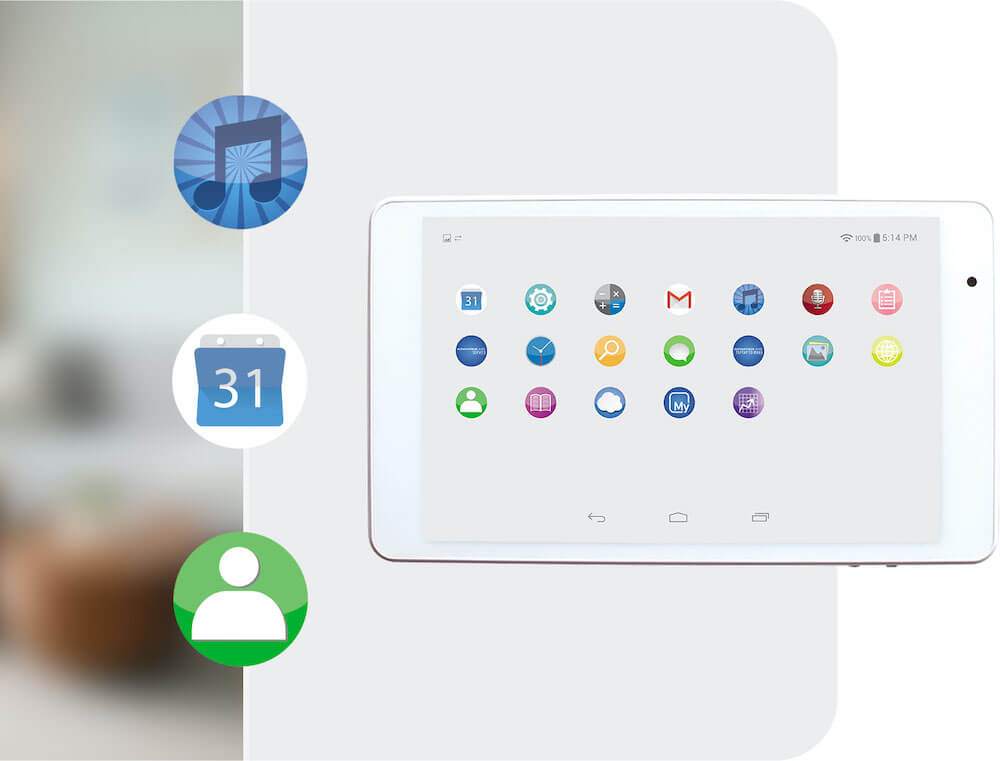 myAir is an australian designed & made smart air conditioning solution by Advantage Air – learn more below