Mitsubishi Heating And Cooling
Mitsubishi Electric is a world leader in air conditioning systems for residential, commercial and industrial use. Challenged to create air conditioning systems that provide exemplary performance in the wide-ranging climatic conditions found throughout Japan, our engineers develop amazingly sophisticated yet durable units and systems capable of constant use under virtually any natural climatic condition on earth. Each product is an amazing feat in its own, delivering years of quiet operation, energy-efficient performance and minimum impact on the environment.
Dale Air is proud to be a trusted distributor of Mitsubishi Electric.
Mitsubishi Electric MSZ-AP series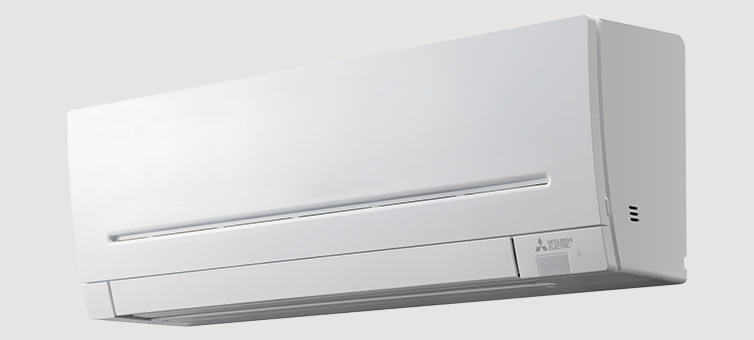 Mitsubishi Electric MSZ-AP series wall mounted split system reverse cycle air conditioners are engineered for high performance and feature a new square-lined design. Models range from 2.5 to 7.8 kW so there is a capacity to suit most cooling and heating requirements around the home.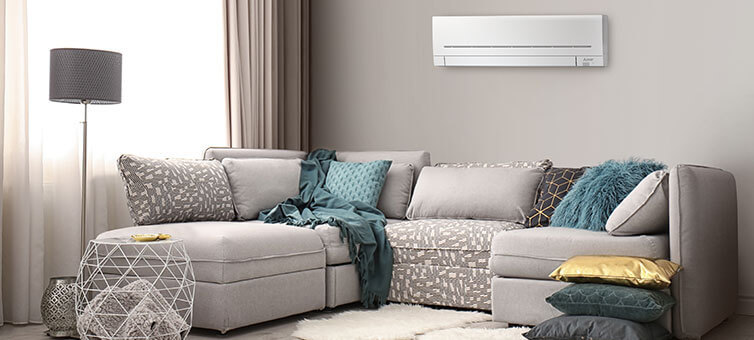 Mitsubishi Electric Room Air Conditioner - AP series
The AP series is the quietest air conditioner Mitsubishi Electric has ever launched, offering a peaceful indoor environment. Suitable for small to medium size rooms with a new larger line flow fan boosting performance.
Other benefits include: 
Improved aerodynamic technology lowers noise.
New thinner heat exchanger realises low pressure loss.
New larger line flow fan allows higher performance.
New propeller fan helps increase efficiency.
Auto vane control and horizontal airflow options.
The LN wall mounted system range
The LN wall mounted system range blends energy efficiency with a sleek and ultra modern design. The new stylish design is available with a range of deep, rich colours Ruby Red, Onyx Black and Pearl White, resulting in a premium quality feel. With a wide range of features including Built-In Wi-Fi, Plasma Quad Plus Filtration System, 3D i-See Sensor and low GWP R32 refrigerant, the MSZ-LN is the pinnacle of luxury air conditioning.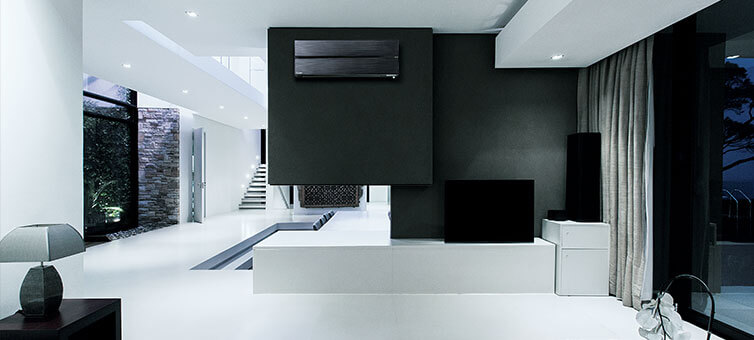 Mitsubishi Electric split system air conditioners are available in black for the MSZ-EF series and the MSZ-LN deluxe series.
The EF wall mounted system range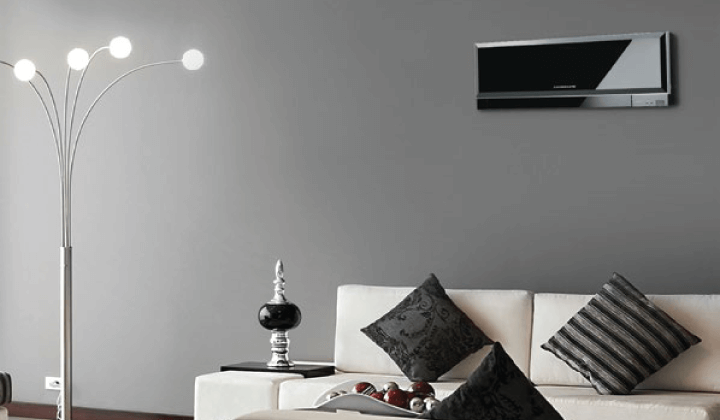 Controlling your Air Conditioning with WI-FI
Up To 24 Months Interest Free Finance
Free Quote - Receive A Quote Within 24 Hours
Visit our Moorabbin showroom
Government Rebates Available