Government Rebates Now available - Call Us Today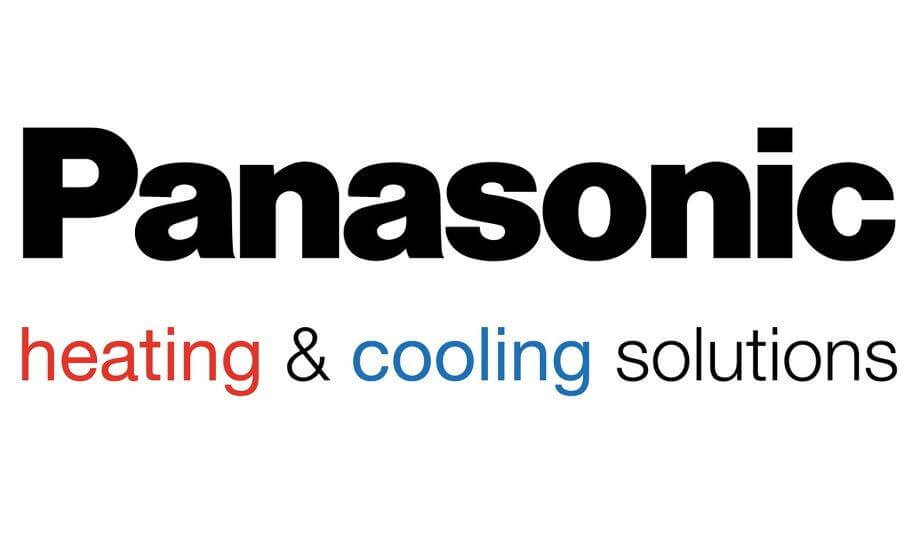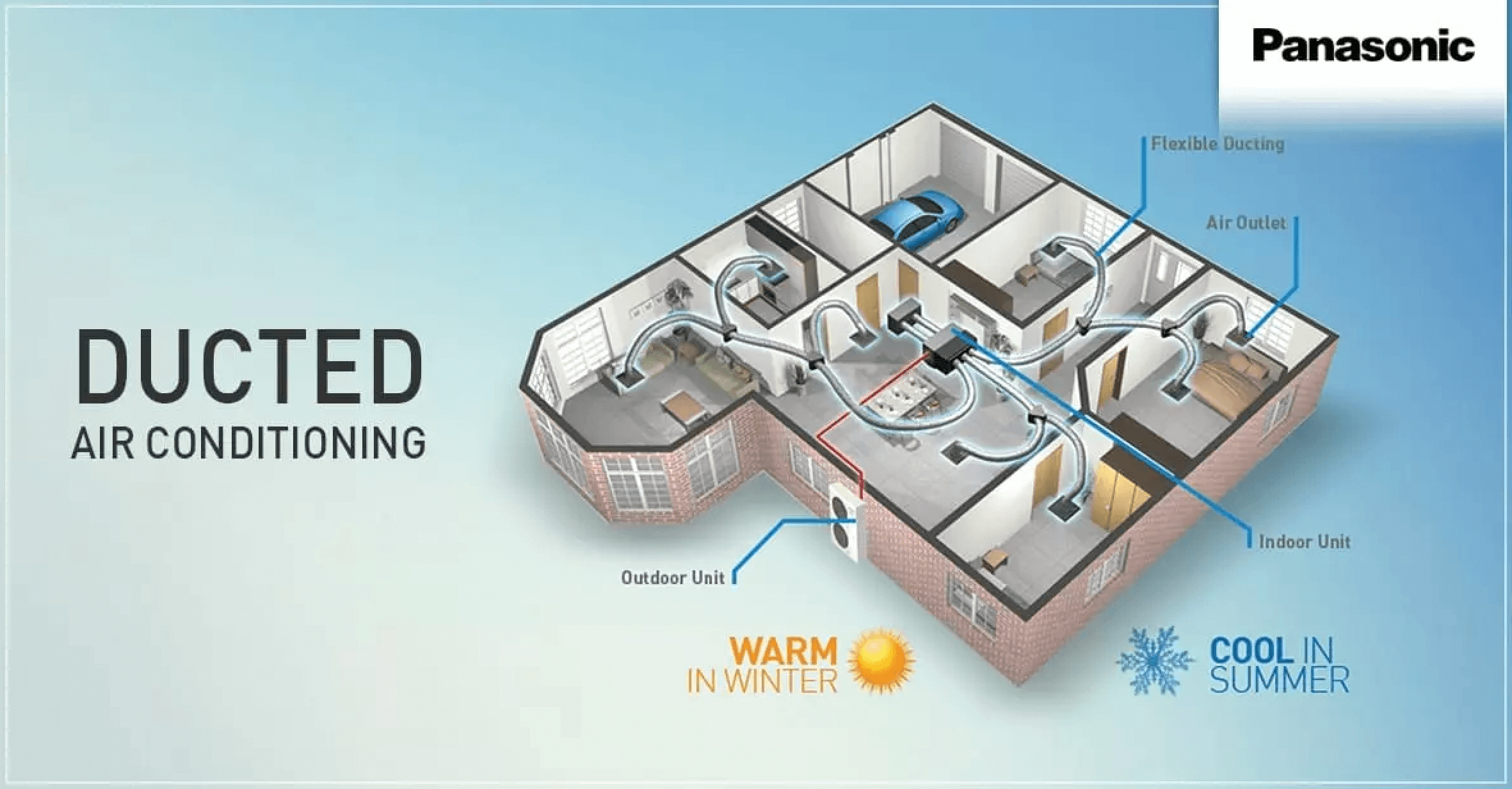 Panasonic Heating And Cooling
Energy Saving Technologies
Panasonic's premium inverter technology creates a powerhouse energy-saving ducted air conditioning system with the ability to lower both cooling capacity and power consumption when required. Panasonic's clever technologies benefit both the environment and your power bill, so your green intention won't prevent you from living a comfortable live.
Designed for the Australian Environment
Our premium inverter ducted systems boast an outstanding operating temperature range. Cooling operation is possible even when it's a scorching up to
48ºC outside, which is perfect for Melbourne's hot summer days and the system can also operate when it's a freeing -20º outside, so there's no worries there with Melbourne winters certainly covered. 
Quiet Operation
The premium inverter ducted systems are amongst the quietest in the world, so you can enjoy the comfort of running your AC or heating at night and still have a relaxing sleep. The outdoor unit is also very quiet which means you don't have to worry about annoying your neighbours.
Cold Drafts During Winter
Cold drafts during start-up are a common unwanted side effect of the ducted air conditioning systems. During heating mode Panasonic Premium Inverter ducted reverse cycle systems employ clever sensor technology that allows airflow to enter the room when it has been warmed.
Better Temperature Control Sensing Allows For Greater Comfort
Another advantage of Panasonic Premium Inverter technology includes its ability to ensure precise temperature control and
offer a wider power output range to perform in even the most extreme conditions in Australia, ensuring constant comfort.
Panasonic's new range of outdoor units feature intuitive technology and thoughtful engineering.
The two innovative ranges of R32 units, both Deluxe and Compact, feature energy and space saving technologies,
allowing installation in even the tightest and demanding conditions.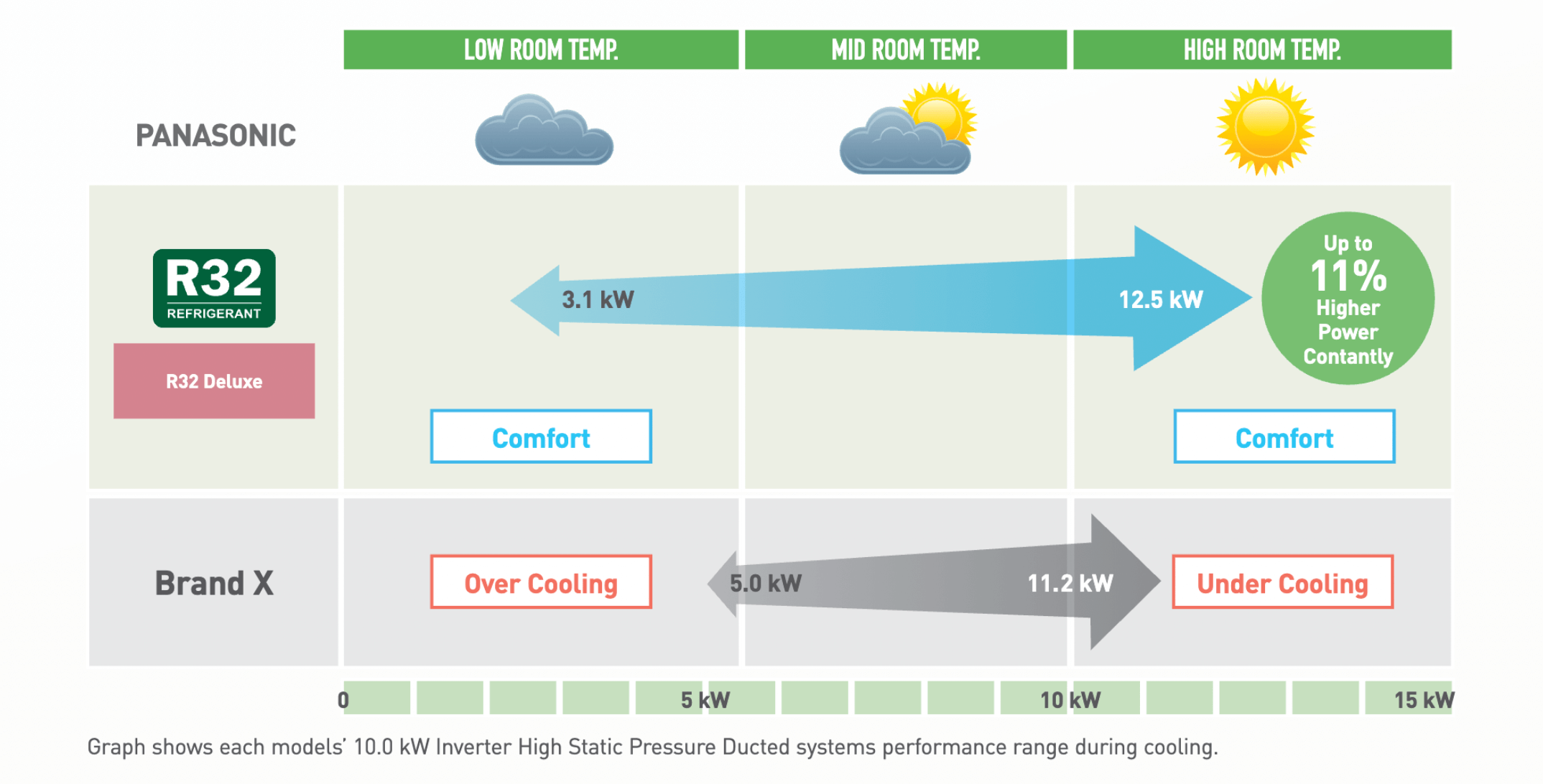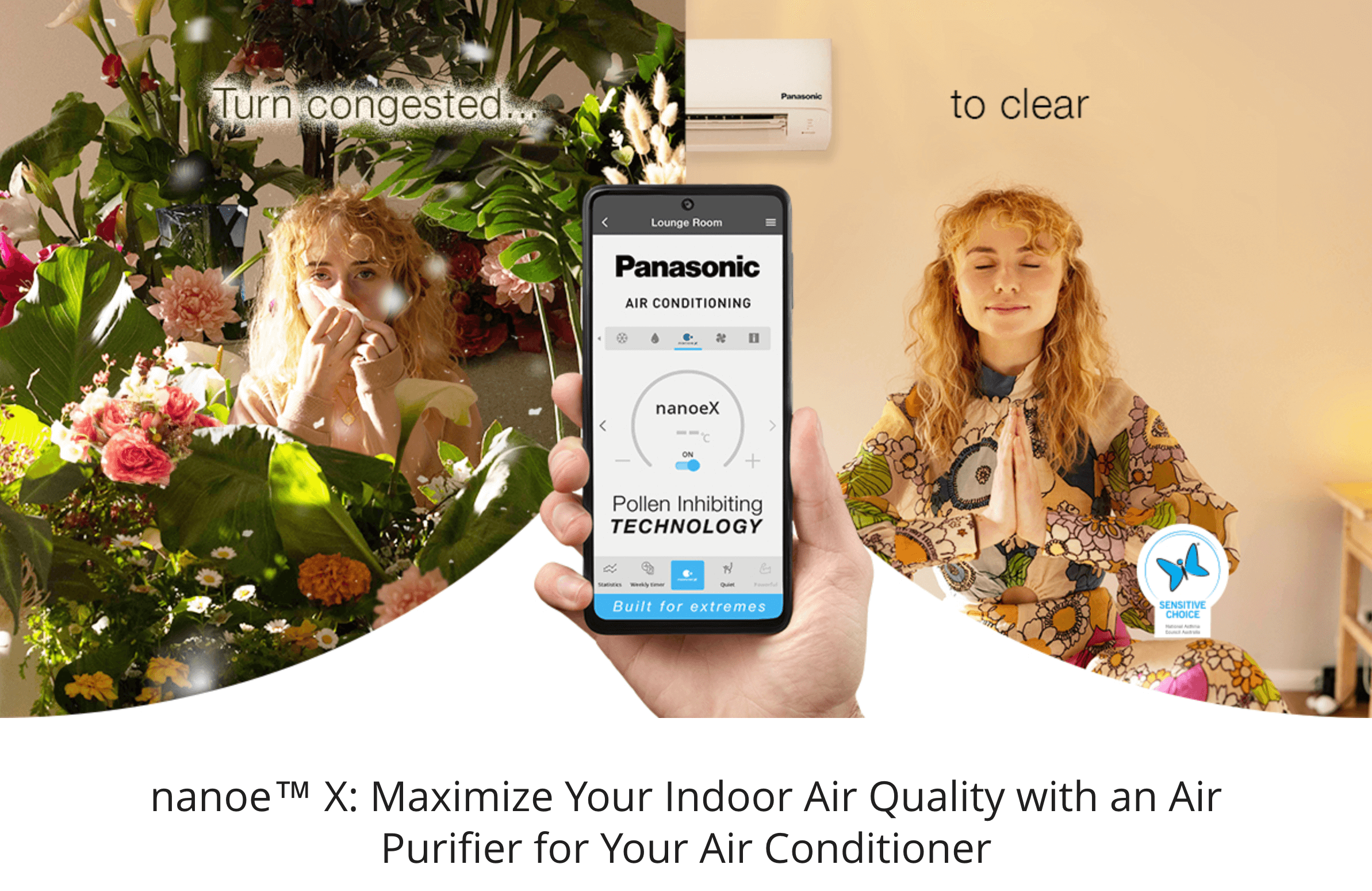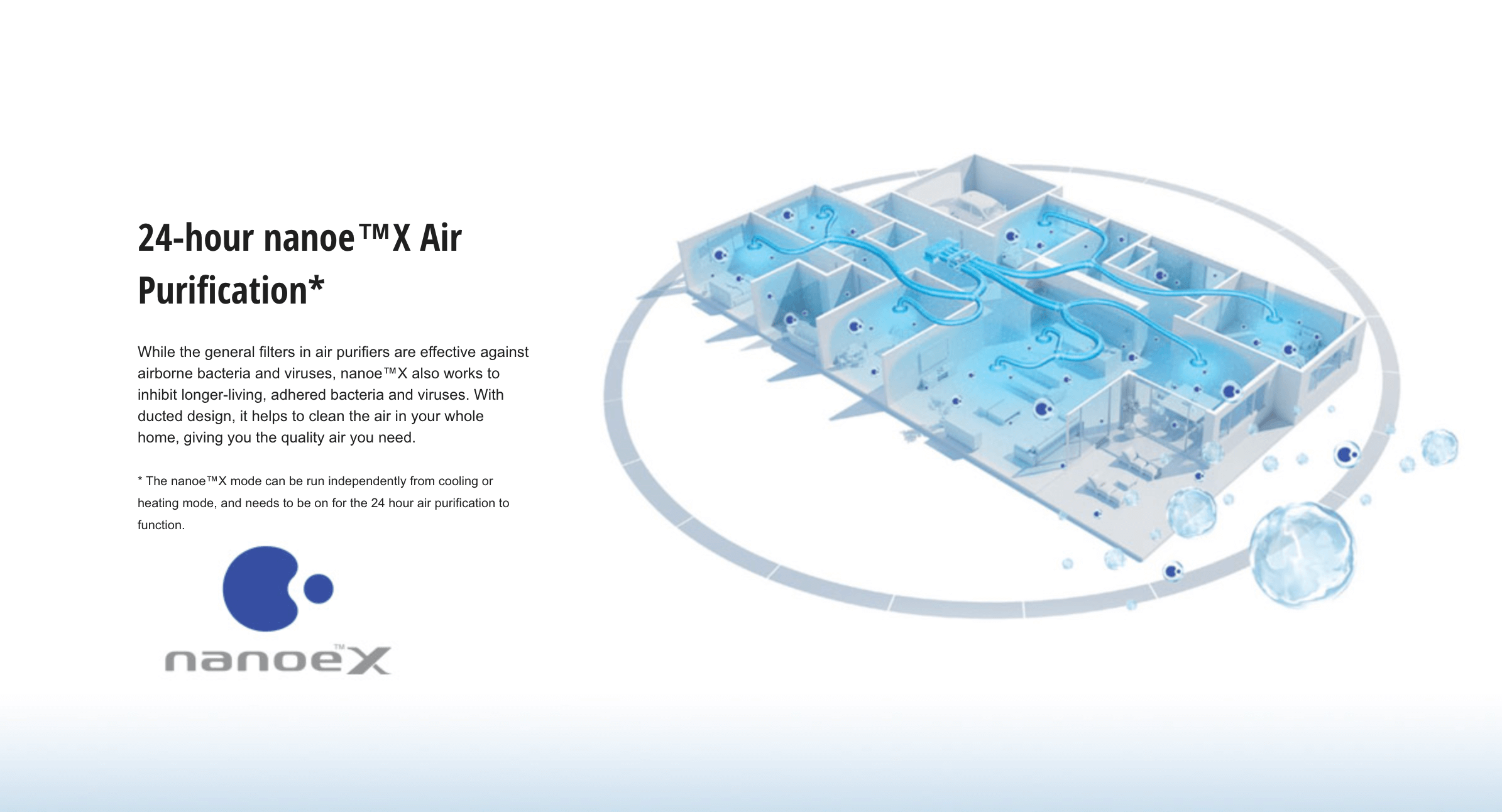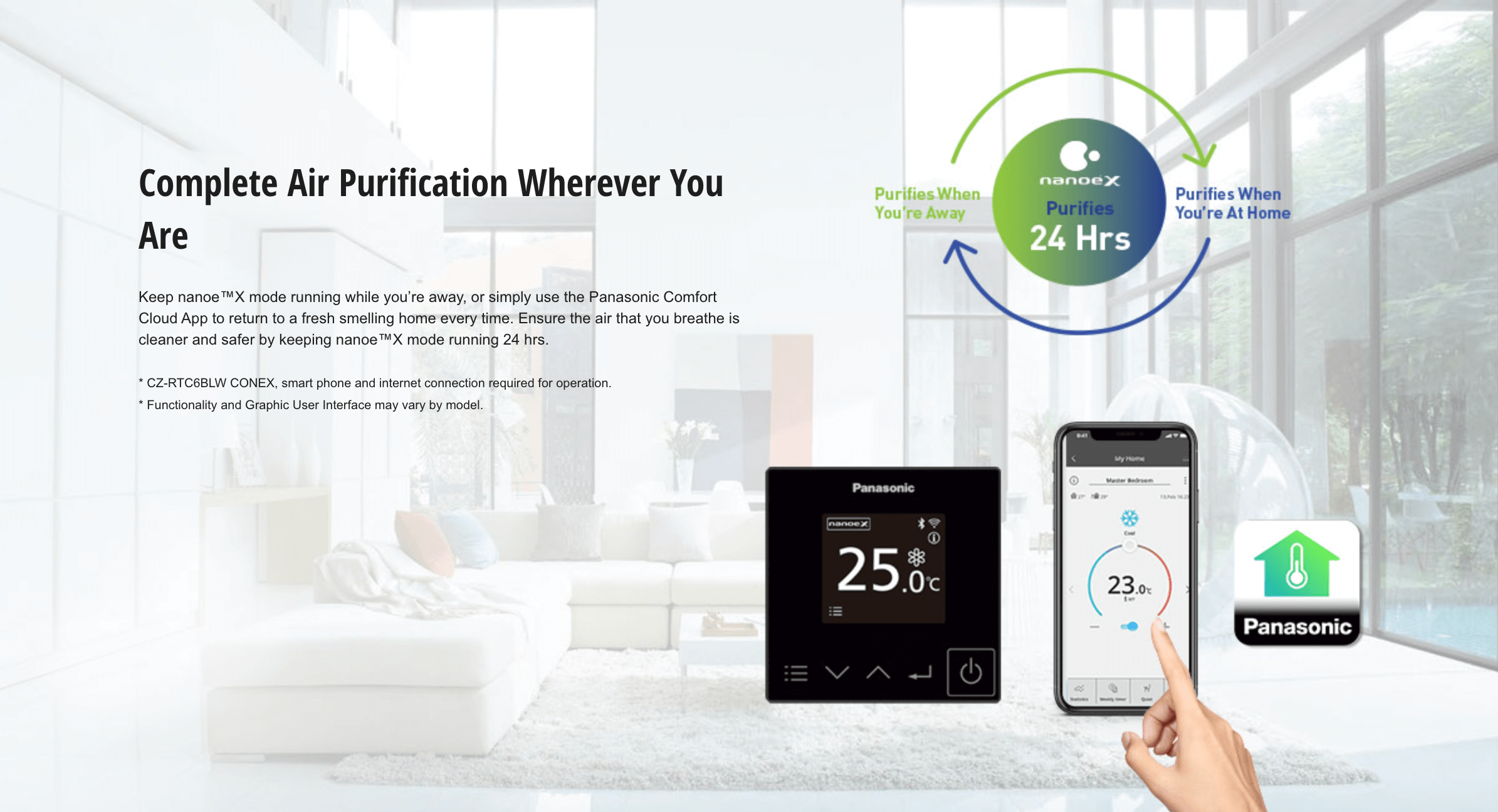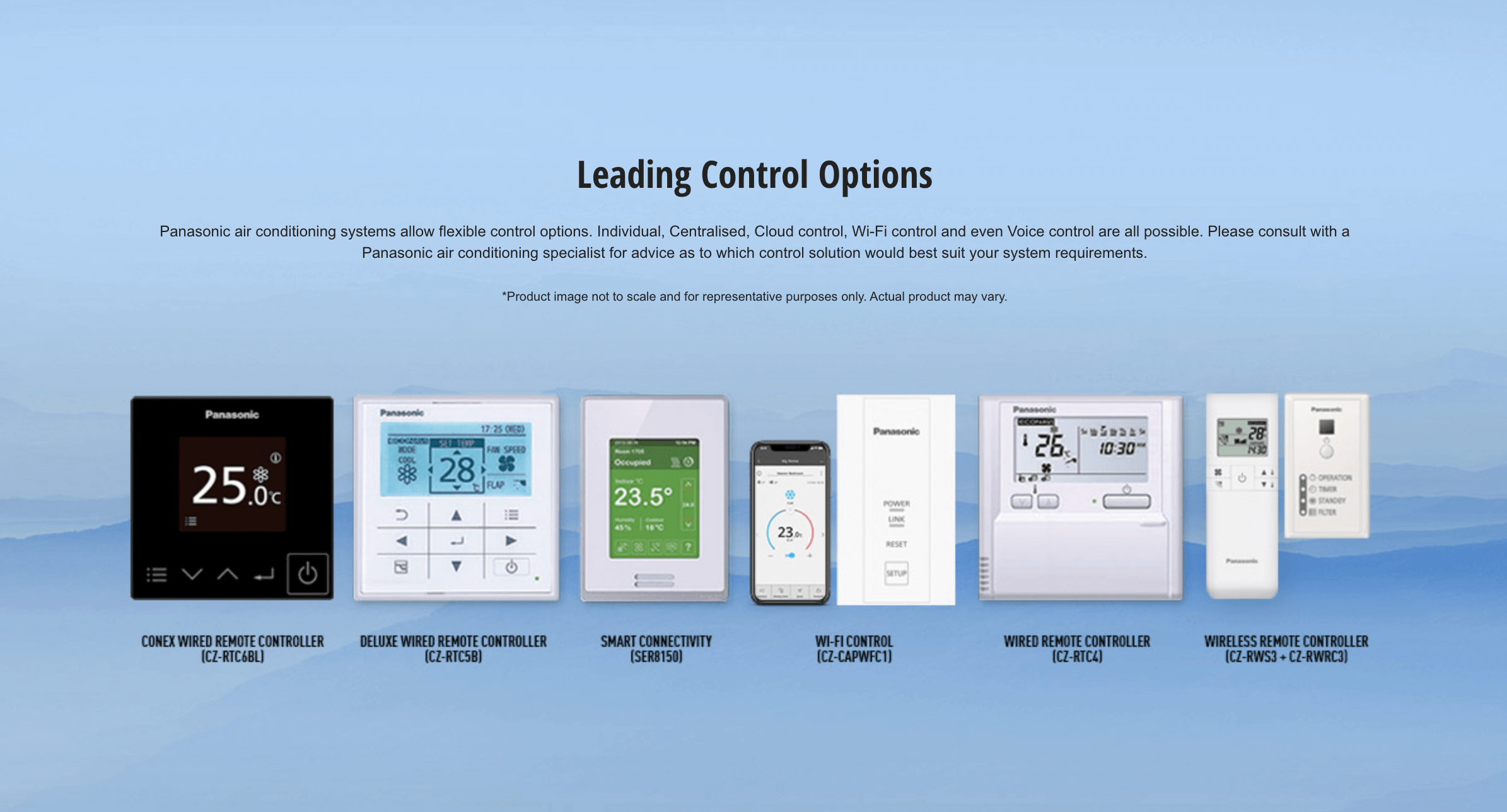 Panasonic High Static Pressure Ducted Air Conditioning with nanoe™X Air Purification Technology
Up To 24 Months Interest Free Finance
Free Quote - Receive A Quote Within 24 Hours
Visit our Moorabbin showroom