Sales, Installation & Repairs Melbourne Wide
Split System Heating - Installation & Replacement - Melbourne
Government Rebates Now Available on Selected Split Systems
Be Warm & In Complete Control.
Split system heating is a great way to air condition or heat single rooms and smaller open spaces. This system also allows you to select the rooms you want to air condition instead of having to heat the entire house.
The most common residential split system is made up of two units – an outdoor unit, which contains the compressor, and an indoor unit that provides the conditioned air into the space.
Split systems utilise the DC inverter technology, which means they automatically regulate the power applied to the compressor to provide more precise climate control, low noise levels, and elimination of temperature fluctuations – all while using less energy.
You can choose to have wall mounted or floor standing split system units, and, with a wide variety of models available, you will definitely be able to find one that suits your needs and requirements.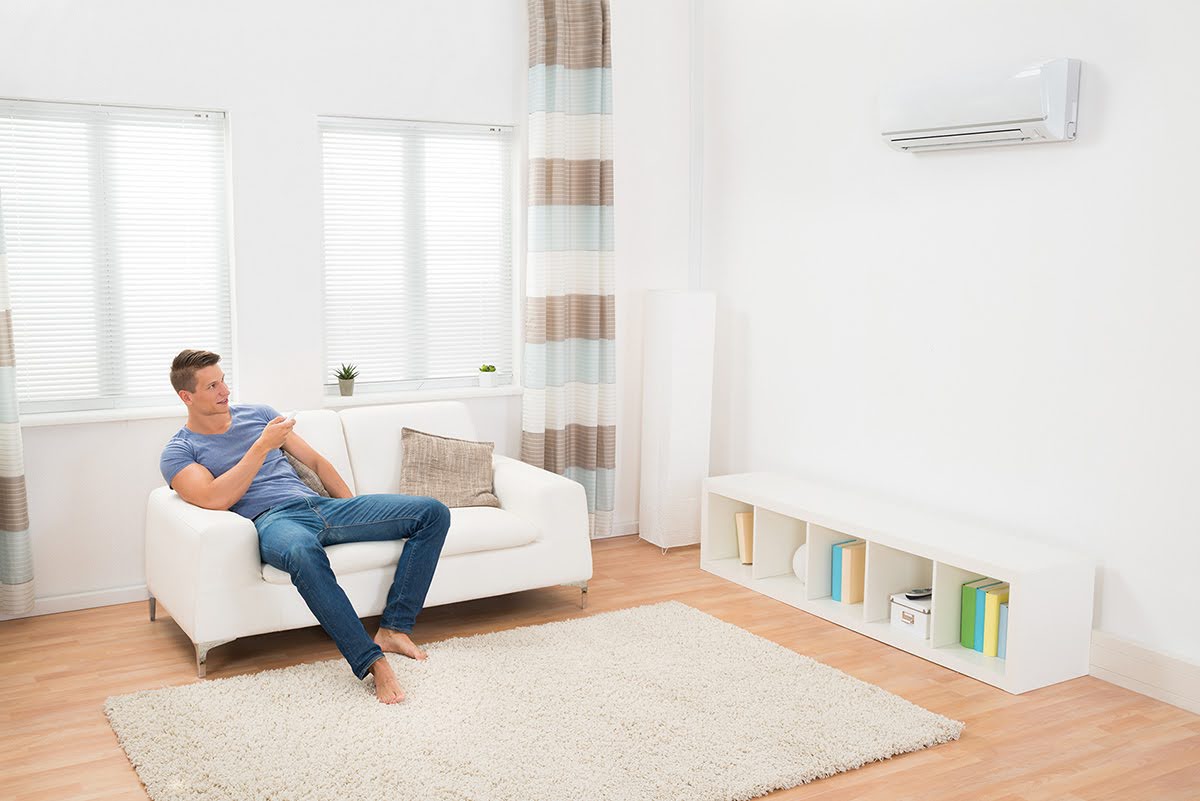 Best suited to homes where you spend most of your time in one or two areas.
Why split systems for your Melbourne home?
Modern and stylish design
There are several reasons why split system air conditioners are gaining popularity, and one of them is the style factor. Many split system units today come in sleek design, making them a great addition that complements the modern décor and surroundings of the home or office.
Flexible
The split system is also flexible – you can select the rooms you want to air condition. For instance, you may only want to install it in the baby's room to keep the little one nice and comfortable, or in the main living area where you spend most of your time, or in certain rooms that lack airflow or ventilation.
Compact
For small homes, apartments, townhouses and other compact spaces, split system cooling units are a good choice, as the compressor is installed outside the house, and the indoor unit can be a compact floor-standing unit or wall mounted.
Economical
Split systems are economical, as you can choose to buy and install one unit at a time. It also uses individual thermostats for each room, giving you complete control over how cool the room gets and how much energy you use, which helps lower the bills in the long run.
Easy installation
Unlike traditional HVAC units, a split system is easier to install as it does not require the use of long and expensive ducts. All it needs are small holes in walls to accommodate the copper tubes and wiring. The indoor unit can also be up to 100 feet away from the outdoor unit.
Quiet operation
If you are looking for a quiet air conditioner, the split system is your answer. It is quiet enough that you can install it in a nursery. This is because the outdoor unit, which contains the fan and the condenser – the noisy culprits – is located outside the house.
Air purification features
Many split system air conditioners today come with air purification features that are able to trap even microscopic airborne dust particles. This is a huge plus point for anyone who wants to have clean air in their homes, but especially so for those who suffer from allergies and/or hay fever.
At a glance – The benefits of split system heating:
▪ Compact and flexible
▪ Economical
▪ Quiet operation
▪ Air purification features
▪ Stylish
Daikin Lite Series - Reverse Cycle System
This compact and modern system features a contoured matte-white flat panel design, easy-to-use controller and whisper quiet operations.
R32 refrigerant - 66% lower 'Global Warming Potential Factor' than R410A providing less risk of harm to the environment.
Compact Size - Both the indoor and outdoor units feature a more compact design for easier installation.
Coanda Airflow - Discharge louvres are designed to stream air upwards along the ceiling for rapid cooling and uniform temperature distribution.
Whisper Quiet - Indoor Unit quiet mode that reduces the unit operational noise level down to 19dBA*.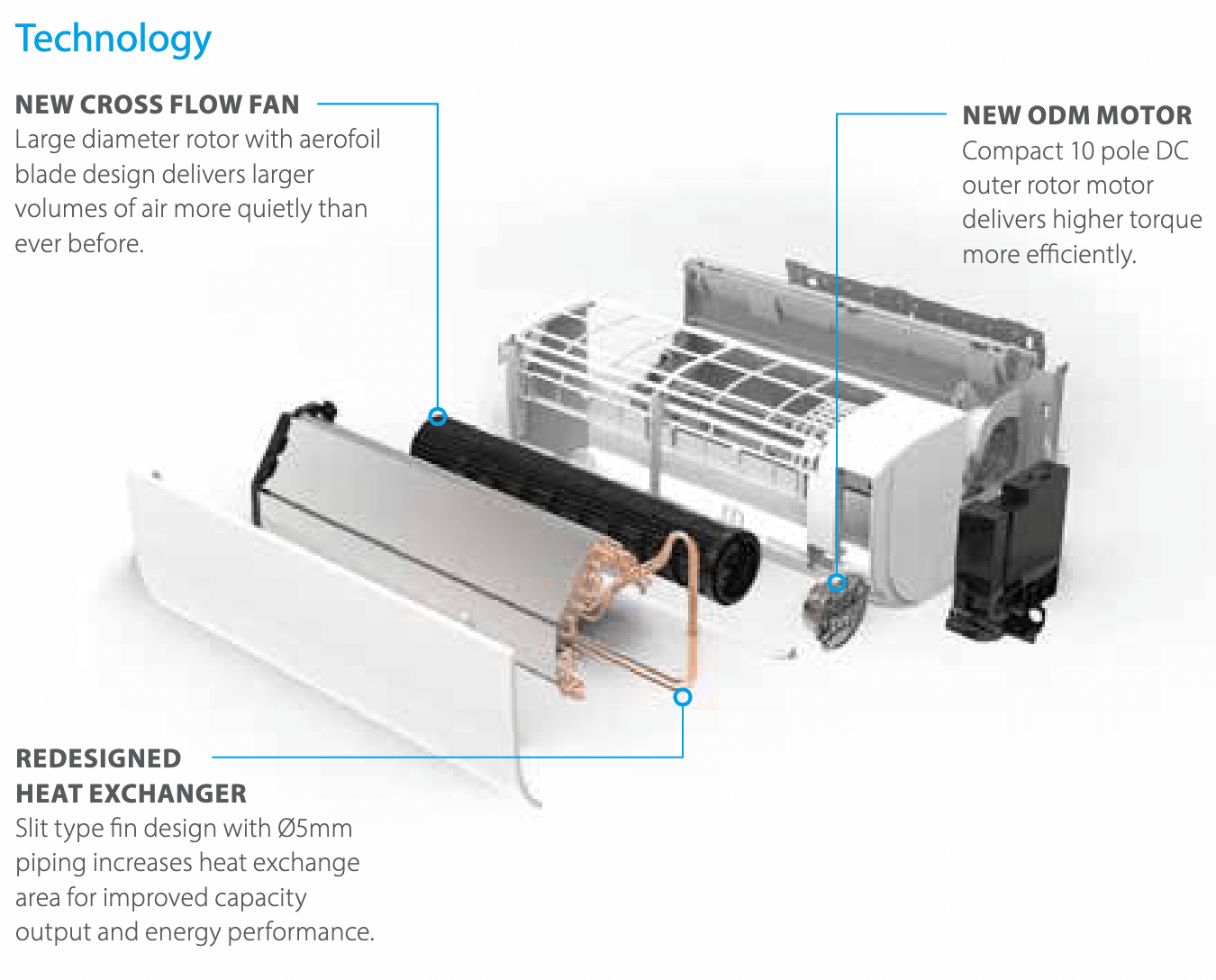 Daikin Alira X Series - Reverse Cycle System
Alira X is a step ahead of the rest, delivering a perfect fusion of whisper quiet comfort, industry leading energy efficiency and indoor air quality technology.
Perfect Fusion - R32 Alira X is a fantastic blend of progressive design aesthetic, superior energy performance and indoor air quality technology.
Advanced Purification - Fitted with three layers of filtration, the prefilter for large particulates, enzyme blue deodorising filter for odours and Daikin's Streamer Technology for powerful oxidative decomposition of pollutants.
Mould-Proof Operation - Activates after cooling or dry operation to prevent the build up of mould and odour*
Built in WIFI - Connection to Daikin's Mobile Controller smartphone interface is now included.
Intelligent Comfort - The 2-Area Intelligent Eye** helps prevent cold draughts and enables energy saving operations when the room is unoccupied.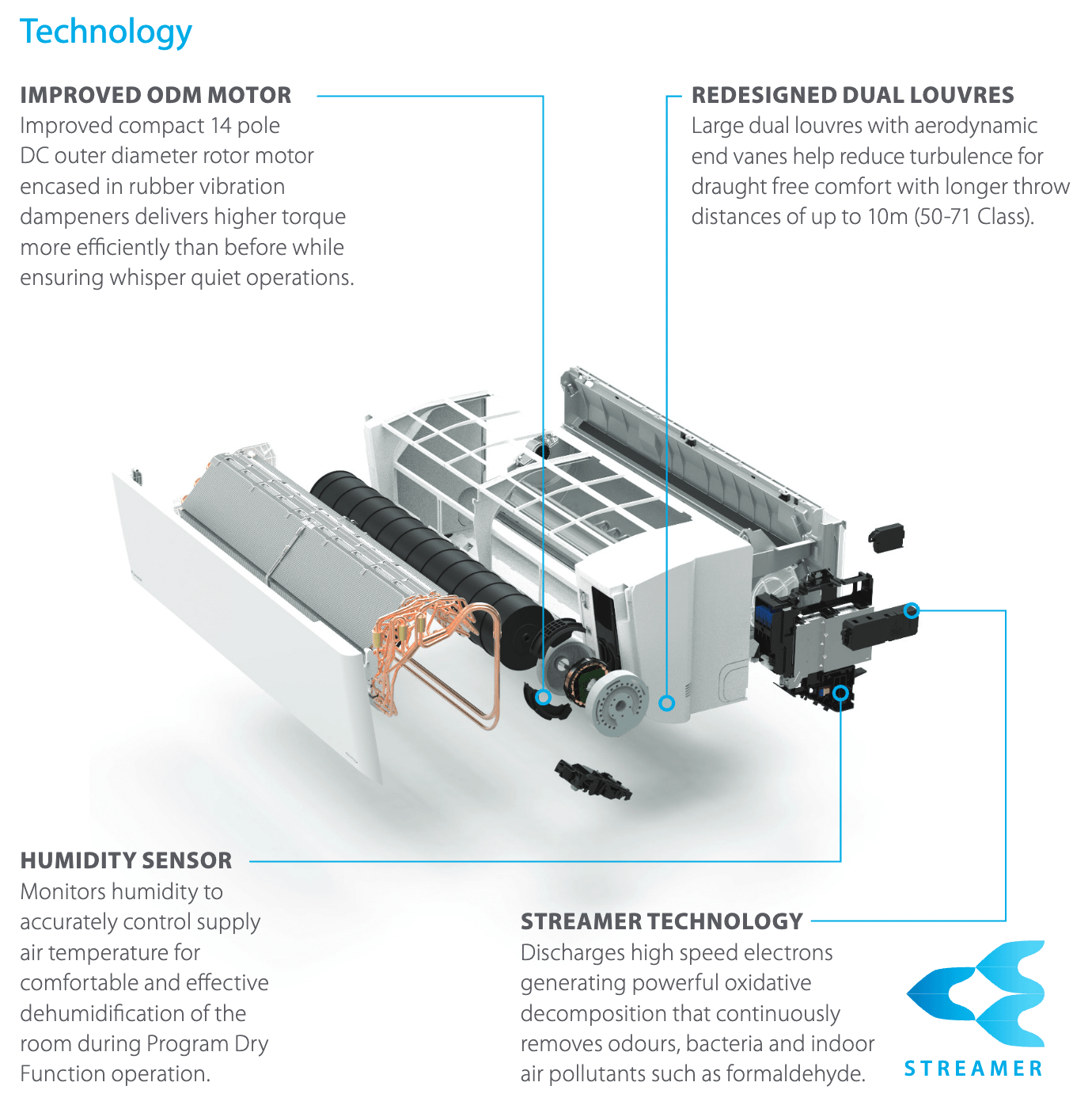 Frequently Asked Questions
Most modern air conditioning systems have reverse-cycle technology, which allows them to heat and cool your home. To find out more, please speak to our team and we will be able to assist you further.
Up To 24 Months Interest Free Finance
Free Quote - Receive A Quote Within 24 Hours
Government Rebates Available