Split system heating is a great way to air condition or heat single rooms and smaller open spaces. This system also allows you to select the rooms you want to air condition instead of having to heat the entire house.
The most common residential split system is made up of two units – an outdoor unit, which contains the compressor, and an indoor unit that provides the conditioned air into the space.
Split systems utilise the DC inverter technology, which means they automatically regulate the power applied to the compressor to provide more precise climate control, low noise levels, and elimination of temperature fluctuations – all while using less energy.
You can choose to have wall mounted or floor standing split system units, and, with a wide variety of models available, you will definitely be able to find one that suits your needs and requirements.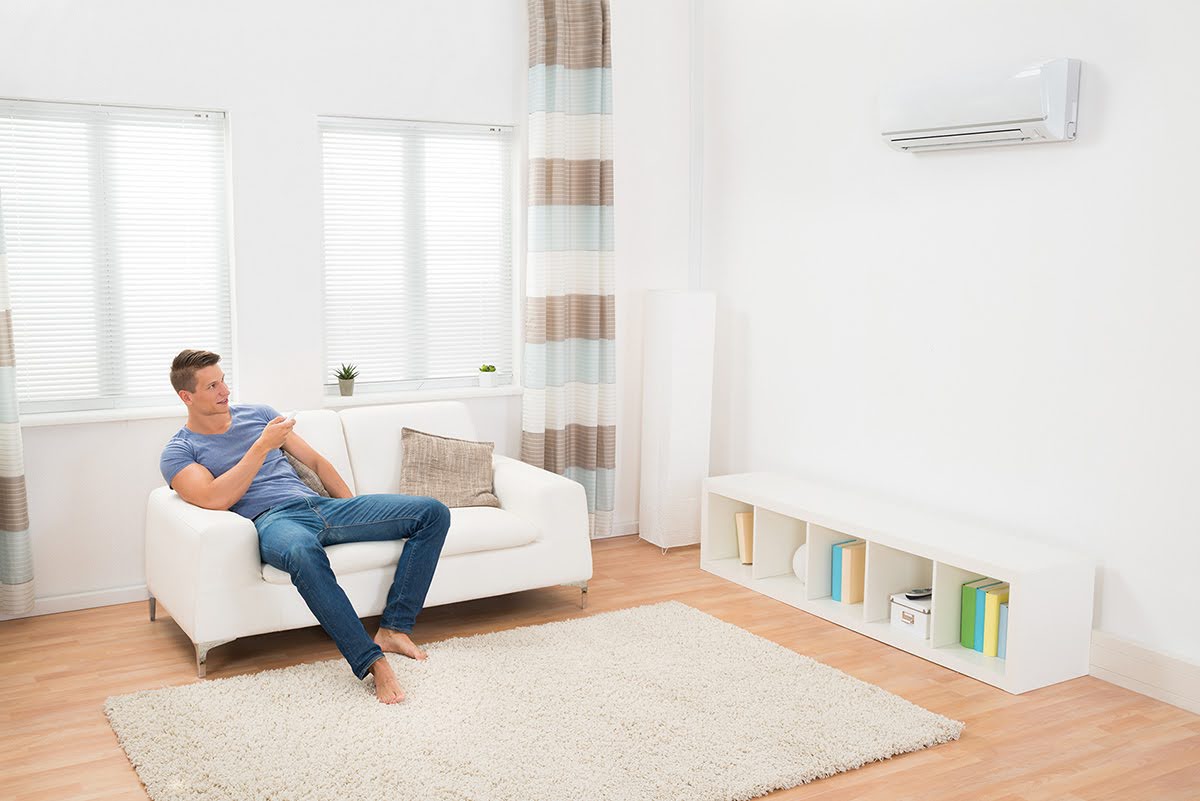 Best suited to homes where you spend most of your time in one or two areas.
Why Split System Heating?
Compact
Split system heating units are ideal for small homes, apartments, townhouses and other compact areas. As the compressor is installed outside the house and the indoor unit can be wall mounted, it does not take up much space indoors.
Flexible
Instead of having to heat the entire house, the split system allows you to choose the rooms you want to air condition. For instance, you may only want to install it in the bedrooms, or in the main living area where your family spends the most time.
Economical
As split system units use individual thermostats for each room, you have complete control over how warm the room gets and how much energy you use. You can also choose not to turn on units in rooms that are not occupied. These help to lower the bills in the long run.
Quiet operation
Split systems are known to have low noise levels, as its outdoor unit – which contains the noisy parts like the fan and the condenser – is located outside the house. This makes it ideal for areas of the home that need to be a bit quieter, such as the baby's room.
Air purification features
Many modern split system air conditioners come with air purification filters and technology that not only remove impurities in the air, but are able to trap even microscopic airborne dust particles. This allows you and your family to enjoy clean, quality air in the comfort of your own home.
Stylish
As many split system units come in modern and sleek design, they make great additions to your home or office. With a range of models available, you can easily find one to complement your décor.
At a glance – The benefits of split system heating:
▪ Compact and flexible
▪ Economical
▪ Quiet operation
▪ Air purification features
▪ Stylish
Frequently Asked Questions
Most modern air conditioning systems have reverse-cycle technology, which allows them to heat and cool your home. To find out more, please speak to our team and we will be able to assist you further.
Up To 24 Months Interest Free Finance
Free Quote - Receive A Quote Within 24 Hours