Melbourne's Best Heating & Cooling Special Offers
Looking for quality heating & cooling systems at great prices?
View our latest special offers below and get amazing deals on heating and cooling systems all year round. For more information, call us up at 1300 301 665 or get an obligation-free quote within 24 hours here.
Melbourne's Best Gas Ducted Heating Replacement Offer!

Ducted Reverse Cycle Offers - Ultimate in year Round cooling & Heating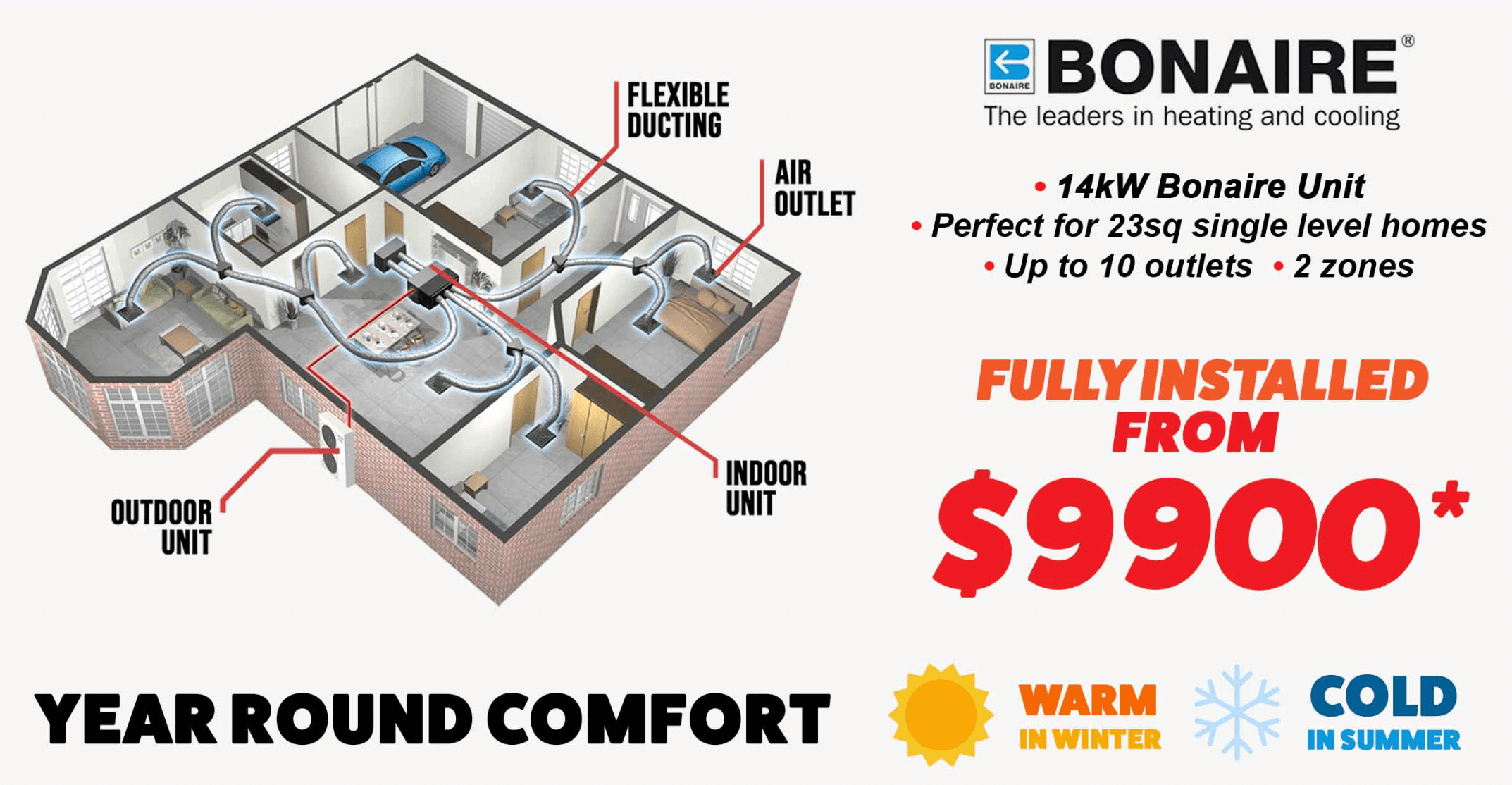 Is It Time To Change Your Ducted Gas Heating System?
We can help you reduce your heating bill by up to 50%!
Old ducted gas heaters are not only prone to lots of issues, but they are also less energy efficient, which results in rising heating costs. By changing your gas heater to a newer, more energy efficient model, you can see a substantial reduction in your heating bills.
Dale Air are experts in energy efficiency. Speak to us today and we can recommend a ducted gas heater that not only suits your budget and requirements, but also helps you save money in the long run.
We are also an Accredited Provider under the Victorian Energy Upgrades program, which offers homeowners rebates when they switch over to new energy efficient systems.
Get in touch with us to find out more.
Up To 24 Months Interest Free Finance
Free Quote - Receive A Quote Within 24 Hours
Government Rebates Now Available