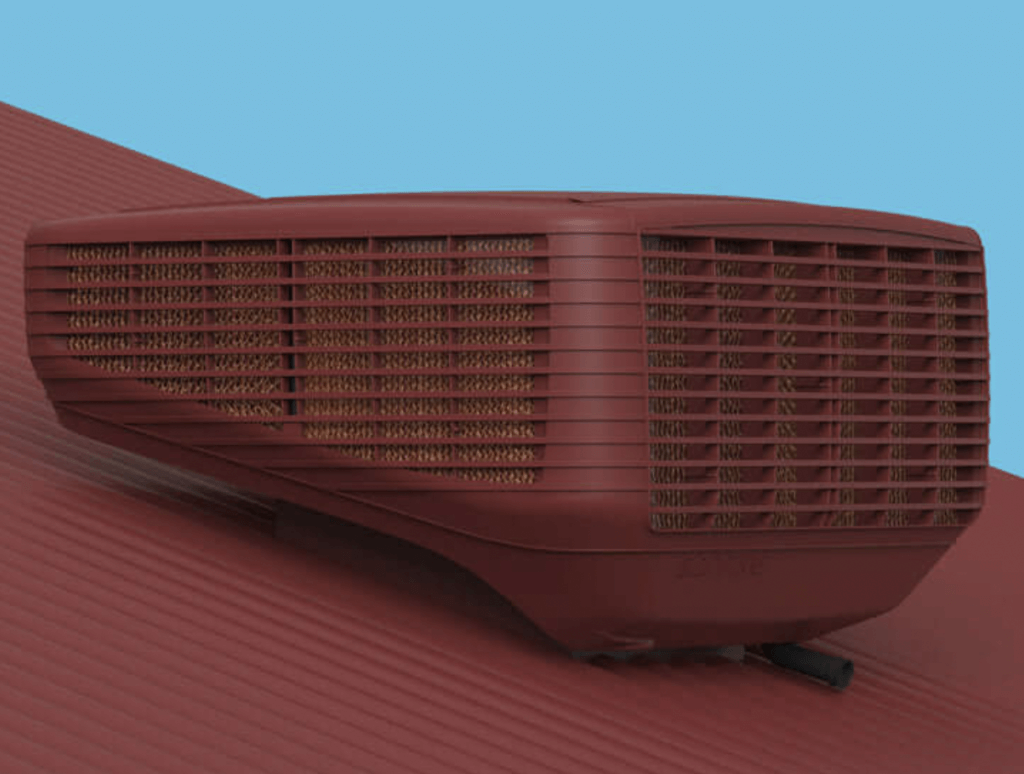 The Ultimate in Evaporative Cooling!
Ultra low profile – Ultra low running costs – Perfect for Melbourne homes
Bonaire's top of the range model the Pinnacle, has now been superceded by the ultra low profile Silhouette range which consists of the Ultimate & Premium models.
Key Evaporative Cooling Features – Ultimate Model
imPress Motor
Is 40% cheaper to run than standard evaporative cooler motors* with reduced noise.
Advanced Fan Design
Exclusive to Bonaire, the Aerowing's "paddle" design delivers more airflow at a lower RPM than competitor models.
Ultra Low Profile Design
Arguably the best looking evaporative cooler on the market with it's sleek design blending in with your home design.
Air Ioniser
The Bonaire Air Ioniser ensures the air is purified before entering your home.
Humidity Management System
Allows for automatic air moisture control. With this option selected the unit adjusts the water management system for low, medium & high humidity conditions to optimise your homes comfort level.
Silhouette Ultimate comes with a standard 7 year warranty
Benefits of Ducted Evaporative Cooling
Whole of home cooling solution.
Evaporative cooling delivers fresh, naturally cooled air into your home and is known as the healthy choice as the filtered air is soft & gentle on the eyes, nose and skin.
More cost effective to install & run than ducted refrigerated cooling solutions.
Environmentally friendly as it produces less CO2 greenhouse gases than a standard ducted refrigerated or wall hung split system.