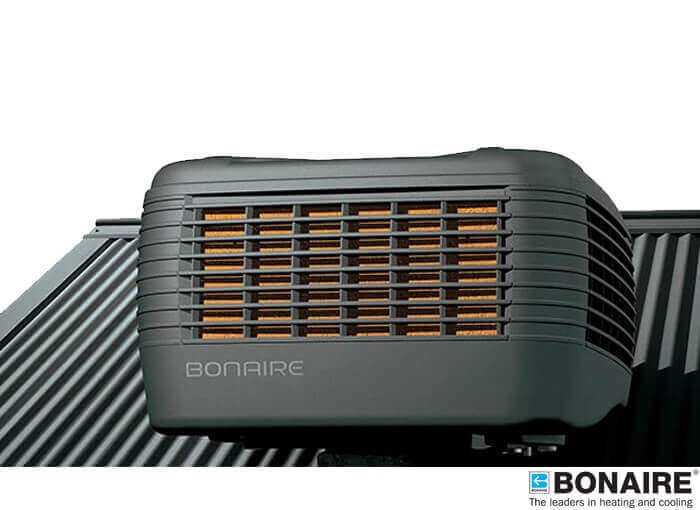 Dale Air – Melbourne's Evaporative Cooling Installation & Servicing Experts – 1300 301 665
When used in a dry environment, evaporative coolers have been known to utilise one-quarter of the electricity required by refrigerated systems! This makes evaporative coolers a popular, cost effective option for people living in places like Melbourne, where humidity is very low.
But what is evaporative cooling?
Picture this: you are walking along the beach and you feel a cool, refreshing breeze coming off the water. That cool breeze is fanning your face because warmer air has come into contact with cooler water, which has made the water evaporate into the air and therefore have a cooling effect on the air. This, in a nutshell is evaporative cooling.
It would be fantastic if we could all live right by the wide, open sea, but many of us don't. Thankfully our ducted evaporative cooling system can recreate the feeling of standing right next to the ocean in your very own home.
How does it work in the home?
Essentially, an evaporative cooler comprises a central cooling unit connected to a series of outlets throughout your house. The unit draws in hot air from outside and passes it through a series of water-soaked pads. As the hot air moves through the pads, the water evaporates and absorbs the heat, lowering the overall temperature of the air. A fan then pushes the cool air out the ducts and through your home.
The air that flows through your home is not recirculated, which means the system needs access to open windows to allow the air from each cycle of cooling to escape. The result of this is that the air in your home is always fresh, because it's changed over every few minutes or so.
What are the benefits of using an evaporative cooler?
There are so many pros to using this system, but we've summarised the best ones for you below:
You end up breathing in fresh air – not recirculated air.
It creates an environment that feels more natural and comfortable to live in.
Windows can remain open and air can flow through the entire home – you don't need to close off rooms, like with refrigerated systems. And importantly, you don't need to keep reminding the kids to close doors!
It's a simple system – essentially you're just running a fan – so this keeps electricity costs for cooling right down.
It creates more of a humid environment, which decreases the chance you'll end up with dry irritated eyes.
The wet air that comes through the system can be less irritating to airways and is therefore a more comfortable cooling experience for people with allergies.
The water-soaked pads in the system also serve to filter the air – so not only are you breathing in cool, fresh air, it's clean too
Less greenhouse gases are produced so evaporative coolers are better for the environment.
Watch this video to learn more about the benefits of evaporative Cooling & running costs
This system is an excellent cooling solution for Melbourne-based homes – and here at Dale Air, we offer some of the most competitive evaporative cooling prices Melbourne wide. With a long, hot summer just around the corner simply give us a call here at Dale Air on 1300 301 665 so that we can discuss your cooling needs.