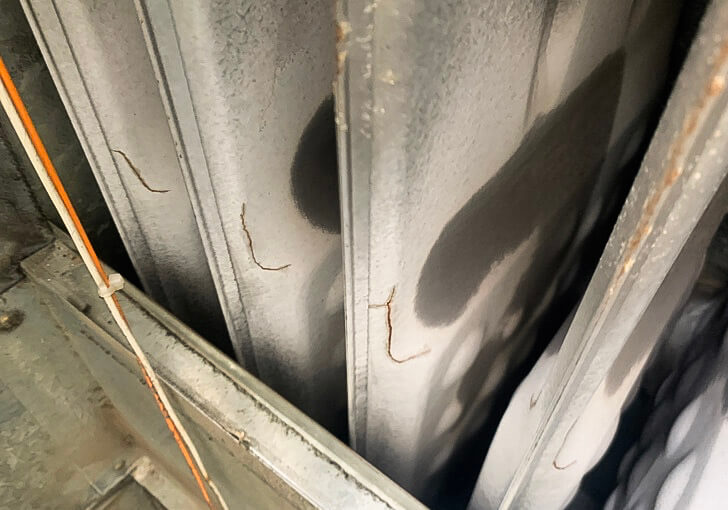 Besides just making sure the heater runs, regular tests are also crucial to keep your system safe for use, especially when it comes to preventing carbon monoxide poisoning.
What is carbon monoxide poisoning?
Gas heaters can emit carbon monoxide when ducts become blocked or if the unit becomes faulty.
Carbon monoxide is often referred to as a silent killer, because you cannot hear, see or smell it. High levels of carbon monoxide are extremely dangerous, as it may cause sicknesses and even death. Those at an increased risk include children, pregnant women, older people as well as those with chronic illnesses like heart and lung disease.
Some of the symptoms of carbon monoxide poisoning include:
Dizziness
Nausea and vomiting
Headaches
Shortness of breath or difficulty breathing
Tiredness and fatigue
Weakness
Confusion
Chest pain
These symptoms may be similar to cold and flu symptoms, but if your health problems seem to only occur or worsen when the heating is on, it may be due to carbon monoxide poisoning.
If you think you may be affected by carbon monoxide:
Turn off the heater immediately
Open up the windows and doors to get the space ventilated
Go outside for some fresh air
Check with your GP to see if your symptoms are caused by carbon monoxide poisoning
Get your gas heater serviced and tested before using again
It doesn't matter if you've got old or new heaters, wall heaters, gas ducted heating or gas log fires – all gas heaters are at risk for carbon monoxide leaks.
Energy Safe Victoria recommends that gas heaters are checked and tested at least once every two years by a qualified technician.
How to use your gas heater safely:
Have your heater checked and serviced at least once every two years by a qualified technician
Always follow instructions on the appliance or in the manual when using a gas heater
Keep up to date on safety alerts and check if your heater model is affected
Ensure there is sufficient ventilation in the room or space
If you use an open-flued heater, keep the window opened when the heater is on
Do not leave your heater on overnight
All flammable materials, including clothes and soft toys, should be kept at least one metre away from the heater
Consider installing an audible carbon monoxide alarm that meets EU or US standards
Consider replacing your heater if it is old
Do not use heaters or gas appliances meant for outdoors inside your home, caravan or car
Know the symptoms of carbon monoxide poisoning and act quickly if you notice them
Dale Air provides several testing services, including gas central heater testing. In this service, a fully trained technician will review accessibility and the current operation of the unit, as well as check for carbon monoxide leaks. We will also clean gas burners and fan housing, as well as re-commission the system.
To find out more about our carbon monoxide residential testing and other services, please contact our team at 1300 301 665 or email info@daleair.com.au.